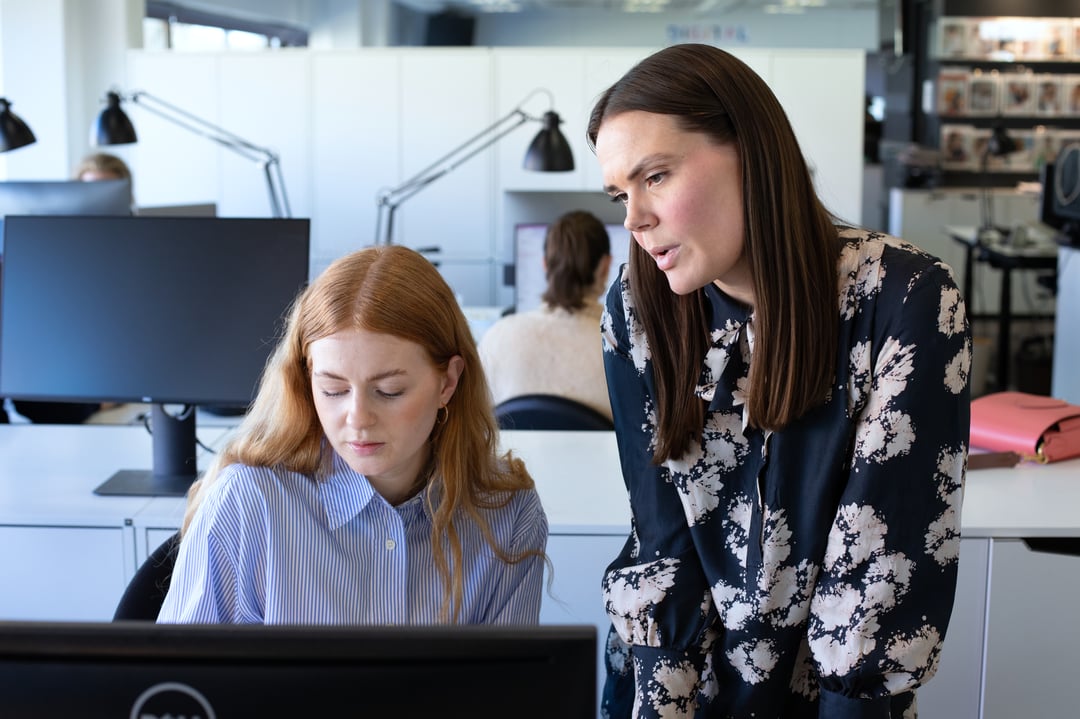 Full-Time Content Writer (Danish & English)
Aske Denning
September 25, 2022

|

2min. read
Any high-stakes purchase decision involves research. This is true whether you're looking to buy a software license for your company or a piece of advanced technology for a large construction project. The companies who answer questions and provide helpful content during that information-seeking process are the companies that win customers. How would you like to be the one that makes that happen?
Join an ambitious creative team at a best-in-class agency
As a Content Writer at Helion B2B, you'll join a recently founded team of creatives at an agency who is among the very best at what we do: Strategy and consulting within Inbound Sales & Marketing. We are looking for someone who'd love to:
⚫️ Produce and ideate original and engaging content for business-to-business clients within everything from machine-learning technologies to sustainable construction materials
⚫️ Bring to life our clients' tacit expertise to position them as thought-leaders in their industry
⚫️ Convey complex ideas to demanding audiences by applying both informative and emotional storytelling
⚫️ Help ensure that content has a commercial impact
What will you be doing in this role?
📝 Conducting thorough research on industry-related topics for our clients including interviewing stakeholders and subject matter experts
📝 Producing high-quality content across different formats like articles, guides, whitepapers, reports, newsletters, social media posts, and much more.
📝 Participating in planning and ideation meetings with clients
📝 Proofreading and editing content
To succeed in this role, you'll need:
✅ Native-level Danish skills (speaking and writing) and near-native English skills – or vice versa
✅ Proven track record of hands-on copywriting, content writing, or content marketing experience
✅ To be able to – once briefed – run with assignments independently, draft outlines, book interviews, etc.
✅ To enjoy collaborating with people across different roles; designers, strategists, performance specialists and more.
✅ To be familiar with content marketing best practices and keep up with trends in our industry
✅ To have strong interviewing and critical-thinking skills
Why be a part of Helion B2B?
Helion B2B is a rising star of an agency based in Copenhagen. We help software, IT, and manufacturing companies with strategic lead generation.
We are growing rapidly, and we are looking for talented people to join our team.
What we can offer:
⭐ You get to work with people who are among the very best in Denmark within their fields, and who look after each other to make sure everyone enjoys coming to work
⭐ Very attractive office space at Egmont Story House with amenities such as a gym, massage arrangement, and freshly-made lunches by our in-house chefs
⭐ You'll be joining Helion B2B at a very exciting growth stage meaning that there'll be plenty of opportunities to get a high level of responsibility and to help set the course of our Content Team
Is that a match?
Please email your application and CV to job@helionb2b.com.
For any questions you might have regarding the position feel free to call our CEO, Rikke Blix Hagemann at +4531406636
We're looking forward to hearing from you.